Is a kitchen makeover in your future? One of the biggest decisions you'll have to make is whether to reface or replace your kitchen cabinets. While both options have their pros and cons, it ultimately comes down to weighing factors like cost, time, and desired outcome. Refacing offers a cost-effective solution, allowing you to update the look of your cabinets without breaking the bank. On the other hand, replacing cabinets provides more flexibility in terms of design and layout, but it comes with a higher price tag. So, which option will be the best fit for you? Let's explore the merits of refacing and replacing kitchen cabinets in order to guide you towards making the right choice for your home. Now look at this article "Is It Better To Reface Or Replace Kitchen Cabinets?".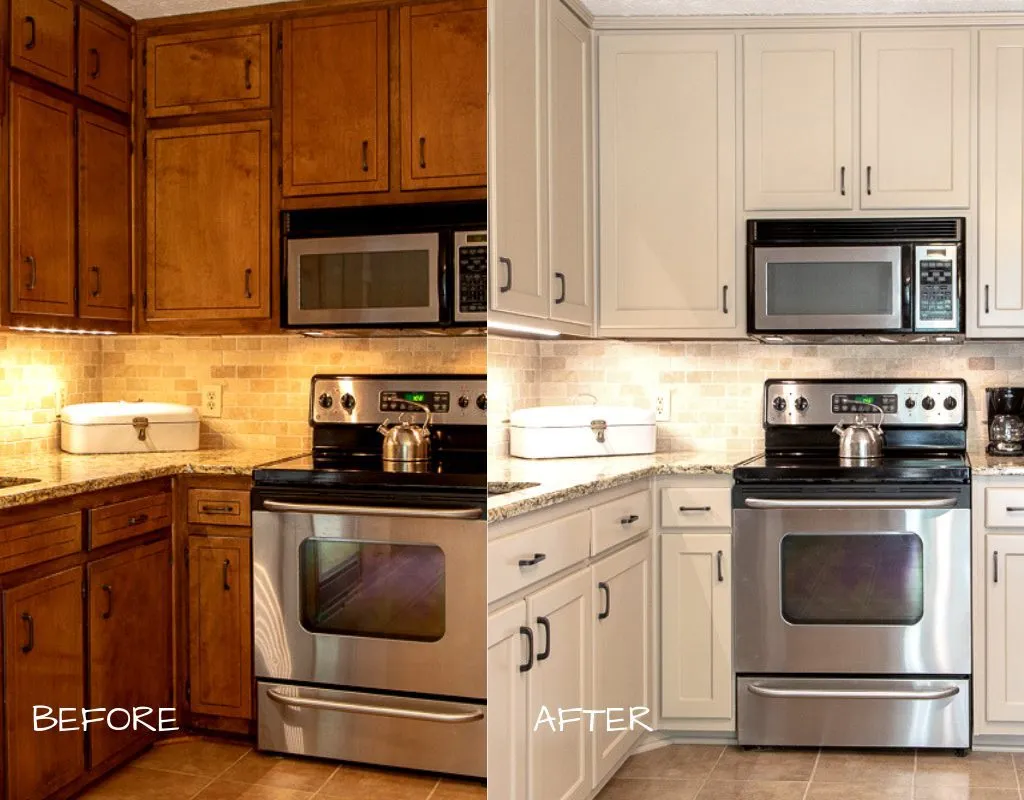 Cost
Refacing
Refacing kitchen cabinets is a more cost-effective option compared to full cabinet replacement. Refacing involves covering the existing cabinet boxes with a veneer and replacing the doors and drawer fronts. This process requires less material and labor, resulting in lower costs. On average, refacing cabinets can cost around 30-50% less than completely replacing them.
Replacement
Replacing kitchen cabinets is generally more expensive compared to refacing. With replacement, you'll need to purchase entirely new cabinets, including the boxes, doors, and drawers. This entails higher material and labor costs, as well as potential expenses for demolition and installation. The cost of replacing cabinets can vary depending on factors such as the size of the kitchen, the type of materials chosen, and any additional customization options.
Appearance
Refacing
Refacing kitchen cabinets can dramatically transform the appearance of your kitchen. By replacing the cabinet doors and drawer fronts, you have the opportunity to update the style and aesthetic without the need for a full reconstruction. Whether you prefer a modern, classic, or eclectic look, refacing allows you to choose from a variety of materials, finishes, and colors to suit your taste and complement your overall kitchen design.
Replacement
Replacing kitchen cabinets provides a fresh canvas for creating your desired kitchen look. With a full replacement, you have the flexibility to choose entirely new cabinets that precisely match your vision. Whether you opt for sleek contemporary designs or traditional and rustic styles, you can select the material, finish, hardware, and layout that best suits your personal preferences. Replacement offers endless possibilities to fully customize your kitchen's appearance.
Durability
Refacing
When it comes to durability, refaced cabinets can provide satisfactory results. The veneer used in refacing is designed to withstand everyday wear and tear, as well as moisture and temperature fluctuations common in kitchens. However, it's important to note that the durability of refacing largely depends on the quality of materials and the installation. Proper maintenance and care, such as avoiding excessive moisture and potential damage from sharp objects, can significantly extend the lifespan of refaced cabinets.
Replacement
Replacing kitchen cabinets typically offers superior durability compared to refacing. Since you are investing in entirely new cabinets, you can choose higher quality materials and construction. Solid wood cabinets are known for their durability and resistance to wear and tear. Additionally, new cabinets often come with warranties that provide peace of mind and assurance of their long-term durability. With proper care, replacement cabinets can last for many years, making them a wise investment.
Time and Effort
Refacing
Refacing kitchen cabinets is a quicker and less disruptive process compared to full replacement. Since the cabinet boxes remain intact, refacing requires less time for installation. Depending on the size of the kitchen and the complexity of the project, refacing cabinets can typically be completed in a matter of days or weeks, minimizing the disruption to your daily routine. This is particularly beneficial if you desire a kitchen transformation but don't have the luxury of an extended timeline.
Replacement
Replacing kitchen cabinets is a more time-consuming and labor-intensive endeavor compared to refacing. Replacing cabinets involves the removal of the existing cabinets, potential demolition, and the installation of new cabinets. This process can take weeks or even months, depending on the scope of the project. The extended timeline can pose challenges for homeowners who need to use their kitchen during the renovation. However, the end result of completely new cabinets may outweigh the inconvenience for those seeking a total transformation.
Customization Options
Refacing
Refacing kitchen cabinets offers a decent degree of customization options. While the underlying cabinet boxes remain the same, you can choose from a variety of options for the doors, drawer fronts, and hardware. From different styles and finishes to various materials like wood, laminate, or thermofoil, refacing allows you to tailor the appearance of your cabinets to suit your personal taste and complement the overall design of your kitchen.
Replacement
Replacing kitchen cabinets provides the highest level of customization options. With full replacement, you have the freedom to select every aspect of the cabinets, from the material, finish, and door style to the hardware, storage solutions, and organizational features. Whether you want to incorporate specific design elements, maximize storage space, or utilize innovative cabinet accessories, replacement allows you to fully personalize your kitchen according to your unique needs and preferences.
Functionality
Refacing
Refacing kitchen cabinets primarily focuses on enhancing the aesthetics of the cabinets rather than improving their functionality. While the existing layout and storage options remain intact, refacing can still provide slight improvements in function by incorporating updated hardware, hinges, or drawer slides. However, if you're looking to optimize storage space, reconfigure the layout, or add new organizational features, refacing alone may not offer the level of functionality you desire.
Replacement
Replacing kitchen cabinets presents an opportunity to improve both the appearance and functionality of your kitchen. If your current cabinets don't meet your storage needs or lack functional features like soft-close hinges or pull-out shelves, replacement allows you to address these shortcomings. By customizing the layout and incorporating specialized storage solutions, such as spice racks, deep drawers, or built-in recycling bins, you can optimize the functionality of your kitchen and create a more efficient space.
Return on Investment
Refacing
Refacing kitchen cabinets generally offers a good return on investment. While the exact percentage may vary depending on factors such as location and market conditions, refacing can contribute significantly to the visual appeal and overall value of your home. Potential buyers tend to appreciate a well-maintained and updated kitchen, making refacing a compelling option if you plan to sell your home in the future. Additionally, the cost savings of refacing compared to replacement can provide a higher return on investment.
Replacement
Replacing kitchen cabinets typically yields a higher return on investment compared to refacing. Since replacement involves a complete overhaul of the cabinets, it can significantly enhance the overall value and appeal of your home. A modern and functional kitchen is often a strong selling point, attracting potential buyers and increasing the market value. However, it's important to consider the initial cost of replacement and weigh it against the potential return when deciding. Real estate market conditions and the overall condition of your home should also be taken into account.
Environmental Impact
Refacing
Refacing kitchen cabinets is a more environmentally friendly option compared to replacement. By reusing the existing cabinet boxes, less material goes to waste. Refacing also minimizes the impact on natural resources since fewer new materials are required. Additionally, some refacing options use eco-friendly materials like sustainable wood or low VOC finishes, reducing harmful emissions. If you prioritize sustainability and wish to minimize your carbon footprint, refacing can be a more eco-conscious choice.
Replacement
Replacing kitchen cabinets has a more significant environmental impact compared to refacing. It involves the removal and disposal of the existing cabinets, which contributes to waste in landfills. Additionally, the production of new cabinets requires the extraction of natural resources, including wood, and the manufacturing process can result in greenhouse gas emissions. However, some companies offer eco-friendly cabinet options made from sustainable materials or recycled wood, which can mitigate the environmental impact of replacement.
Professional Assistance
Refacing
Refacing kitchen cabinets generally requires professional assistance to ensure a successful and visually pleasing result. Hiring experienced cabinet refacing contractors or kitchen remodeling professionals can minimize the risk of mistakes and ensure that the process is completed efficiently and with attention to detail. Professionals have the expertise and tools necessary to properly measure, remove and install the veneer and new cabinet doors, providing you with a high-quality and long-lasting refacing job.
Replacement
Replacing kitchen cabinets often necessitates professional assistance due to the complexity of the project. Working with skilled contractors or kitchen designers can alleviate the stress and challenges associated with proper installation. Professionals can guide you through the entire process, from selecting the right cabinets and materials to ensuring accurate measurements and proper installation. Their expertise ensures that your new cabinets fit seamlessly, function properly, and provide an aesthetically pleasing and durable kitchen renovation.
Personal Preference
Refacing
Choosing whether to reface or replace kitchen cabinets ultimately comes down to personal preference. If you are satisfied with the current layout and functionality of your cabinets but want to update the appearance, refacing can be an excellent choice. Refacing allows you to achieve a refreshed look while saving time and money compared to full replacement. It's especially beneficial if you're happy with the quality of your existing cabinets and want to minimize waste and environmental impact.
Replacement
Opting for complete cabinet replacement is a suitable decision if you desire a complete kitchen transformation or if your current cabinets are worn, damaged, or outdated beyond repair. Replacement provides unlimited customization options, allowing you to design your dream kitchen from scratch. If functionality, durability, and the highest level of personalization are your top priorities, then replacement is the ideal solution. Consider your budget, timeline, long-term goals, and personal style when making the decision between refacing and replacement.
Conclusion (Is It Better To Reface Or Replace Kitchen Cabinets?)
In conclusion, whether you choose to reface or replace your kitchen cabinets depends on a variety of factors. Consider your budget, desired appearance, durability, time and effort constraints, customization options, functionality requirements, return on investment, environmental impact, the need for professional assistance, and your personal preference when making this important decision. By carefully evaluating these aspects, you can make an informed choice that will ultimately result in a beautiful and functional kitchen that suits your needs and enhances the value of your home.
You may also like to read the article: White Raised Panel Kitchen Cabinets: The Epitome of Kitchen Luxury!
Hi, I'm kbdkitchensbydesign and I'm thrilled to welcome you to KBDKitchensByDesign, where innovation meets kitchen excellence. As the proud owner and creator of this website, my passion lies in turning your kitchen dreams into reality. With our exceptional range of top-tier kitchen cabinets and appliances, I am dedicated to elevating your culinary experience to the next level. At KBDKitchensByDesign, we strive to offer you not only style, but also functionality in your kitchen. Join me on this exciting journey and let's transform your kitchen into a space that truly reflects your unique taste and personality.